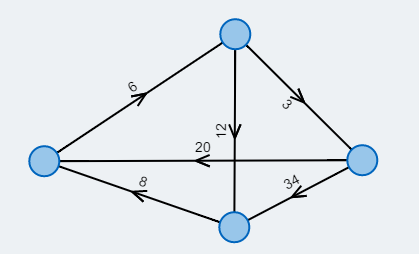 What's the cheapest round trip?
The Route of the Postman
The (Chinese) Postman Problem, also called Postman Tour or Route Inspection Problem, is a famous problem in Graph Theory: The postman's job is to deliver all of the town's mail using the shortest route possible. In order to do so, he (or she) must pass each street once and then return to the origin.
We model this problem using a directed graph. Edges and nodes represent streets and intersections, respectively. The length of a street is represented by the weight of the corresponding edge. By using directed edges, it's possible to also account for one-way-streets etc in the graph.
On these pages, we present the Chinese Postman Algorithm for directed graphs. This method finds the shortest directed path (sometimes called "dipath") such that each edge is used at least once.
What do you want to do first?